July 15, 2013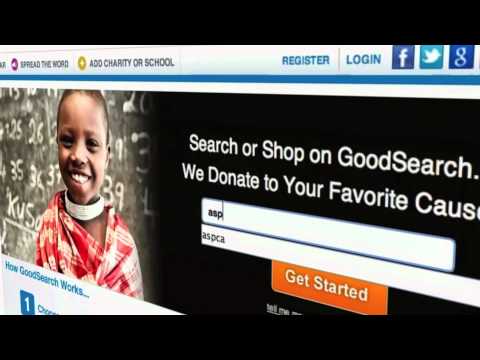 Here's an easy way to raise money for your favorite cause (poverty aware­ness edu­ca­tion, right?). Just start using Yahoo! pow­ered Goodsearch.com as your search engine and they'll donate about a penny to CoAc­tive Con­nec­tions every time you do a search! Just sign up and choose us as your char­ity of choice in order to sup­port our work in poverty edu­ca­tion. Here's the web­site — http://www.goodsearch.com/.
In addi­tion, do all of your shop­ping through their online shop­ping mall, Goodshop.com, where you can shop at more than 2,600 top online retail­ers and a per­cent­age of your pur­chases will go to the char­ity or school of your choice.You pay the same price as you nor­mally would, but a dona­tion goes to your cause! You can also enroll in the Good­din­ing pro­gram. Eat at over 10,000 par­tic­i­pat­ing restau­rants nation­wide and you can earn up to 6% of every dol­lar spent on the meal as a dona­tion for your char­ity or school.
You can also read about Good­search in the NY Times, Oprah Mag­a­zine, CNN, ABC News and the Wall Street Jour­nal. Sign up and start rais­ing money to sup­port our work in poverty education!